Posted by Beau on 12th Feb 2020
The latest product release out of Higgins Race Developments has been literally years in the making.
Based off his motorsport background in V8 Supercars and decades of industry experience dealing with the top brands of performance and aftermarket cylinder heads Nathan has refined the ultimate LSX cylinder head range which is completely designed, cast & finished here in Australia.
The latest range consists of multiple intake port options to suit both LS3 & LS7 Intake Manifold setups & can be combined with the latest release Higgins Intake manifolds to complete the HRD Top End Kit.
These heads are cast here in Melbourne and start off life as a raw casting which has been moulded to Higgins patented specs before being completely CNC Ported in house with the latest CNC machinery to Higgins custom porting program specific to these new designs. (raw casting below)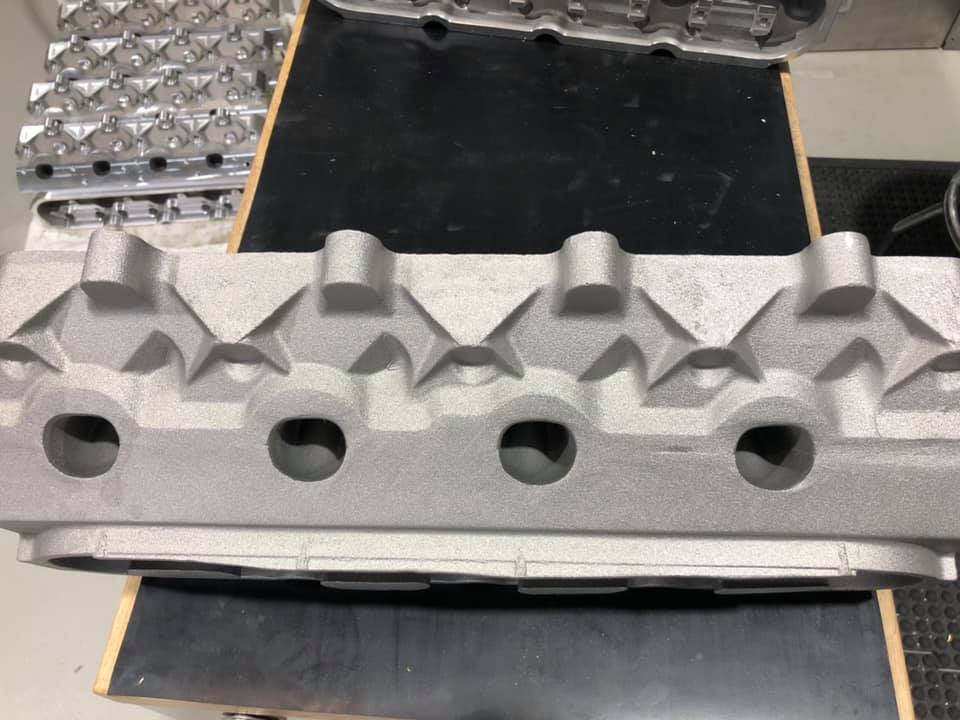 Let's have a look at the range!
What Is The HRD 6 Bolt LS3 Port Cylinder Head? The Higgins 6 Bolt LS3 port heads are a very unique design as these castings incorporate the LS3 Style Rectangle Intake Port. Not only is the rectangle port considered one of the highest flowing intake port designs for LS engines, this is also done to utilize both the huge range of high flowing LS3 Intakes available or alternatively, the LS3 port positive displacement (top mount) superchargers such as the LSA, Harrop (see below), Magnuson, Whipple etc. making it one of the most versatile designs on the market!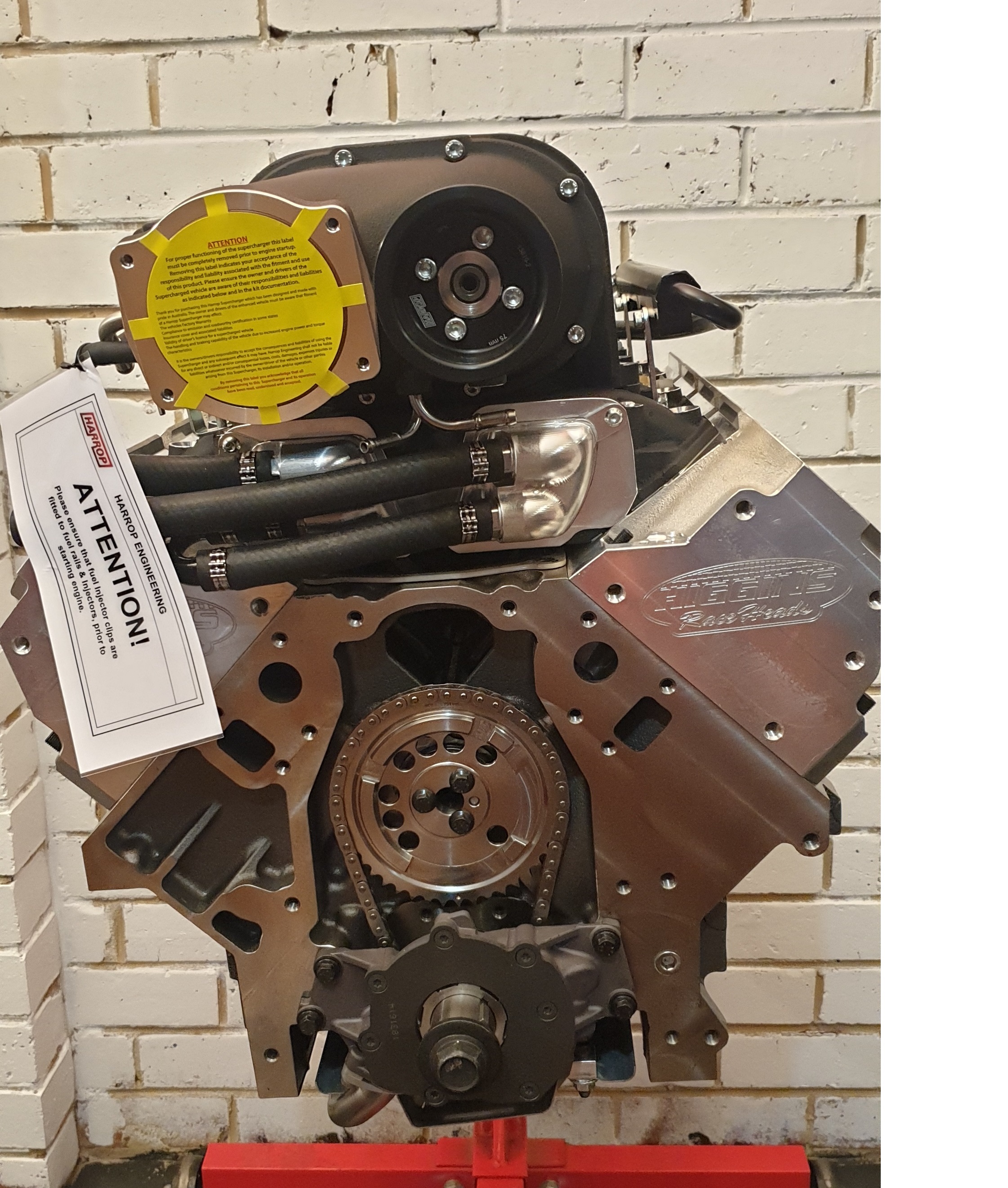 (pictured: one of our Harrop FDFI2650 Supercharged 427ci engines featuring the new HRD heads)
Unlike the conventional LS3 Heads, these new Higgins LS3 port castings feature the 12 degree valve angle as found in the LS7 cylinder head design. Proven by the best engine builders & cylinder head designers in the world, combining the right engine combination with a tighter valve angle has shown huge performance gains. This custom design enables a larger diameter custom Higgins spec stainless steel intake & exhaust valve combination compared to the normal LS3 style for improved flow and a more direct valve angle.
The addition of the 12 degree valve angle also includes the higher lift ls7 style 1.8 rocker ratio instead of the LS3 style 1.7 rocker ratio.
Note: Although these are an LS3 intake port casting you will need to ensure when ordering your pistons that they feature an LS7 style valve pocket to accommodate the large valves with the LS7 valve angle.
(these are available from most piston manufacturers)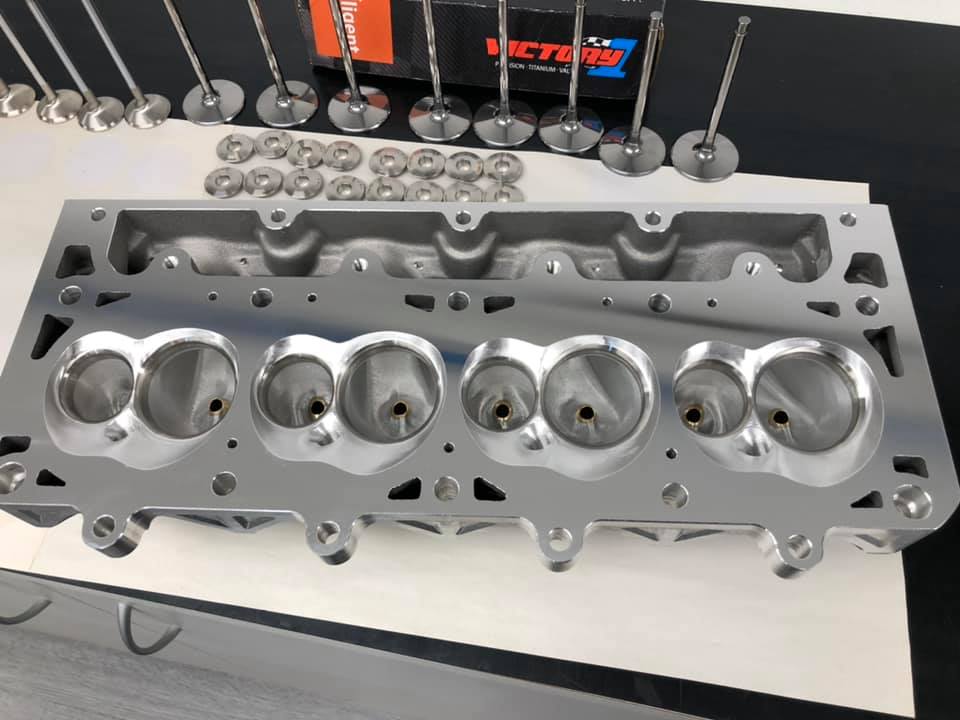 These heads are currently offered in either a 250cc or 277cc runner option to accommodate both N/A and Forced Induction applications.(See Comparison Below) They feature 6 bolt per cylinder capability & thicker than standard decks for additional clamping force for use with 6 bolt blocks. These heads can also be used on OEM non 6 bolt blocks like the L98/LS2 or LS3 blocks.
Combustion Chamber Volume: These are offered in a wide selection CNC ported combustion chamber volumes from 58-66cc to suit a range of N/A, Supercharged, Turbo or Nitrous combinations with custom chamber volumes available upon request to ensure the perfect compression ratio for your application.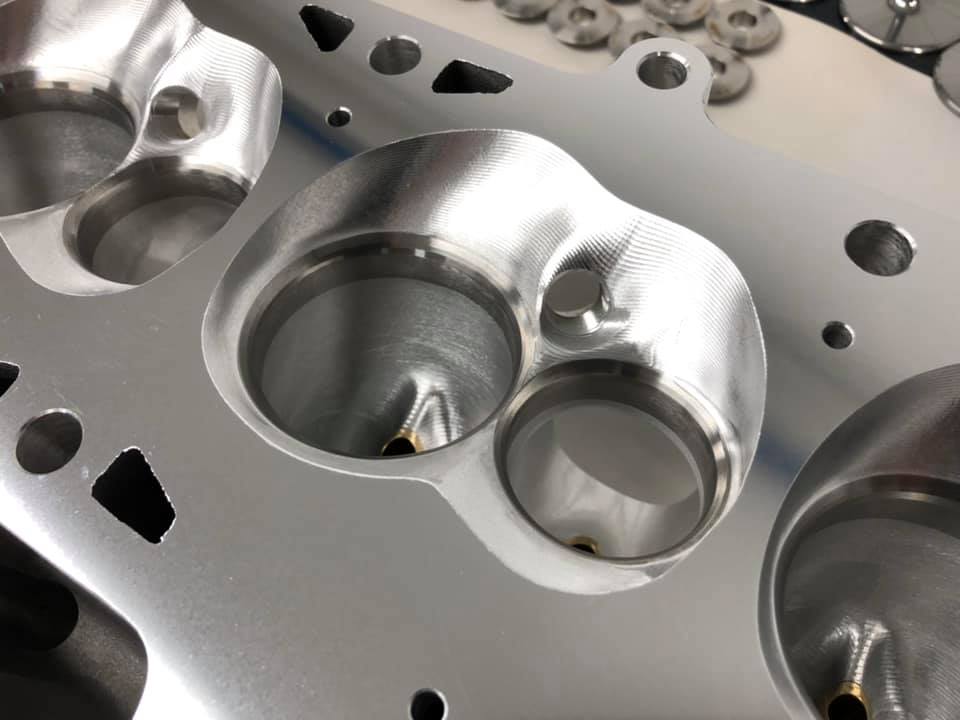 (Pictured: CNC Ported 64cc combustion chamber)
"Designed for 4.00" Inch & larger bore diameter applications these Aussie made heads are a bolt on CNC ported race spec casting ready to maximize horsepower gains."
HRD LS3 Port 250cc Cylinder Heads: This head design has been proven to make huge horsepower gains by resulting in over 800hp naturally aspirated on one of Higgins N/A Stroker test engines. The smaller runners combined with large valves have proven to efficiently create more horsepower & torque especially through the midrange and top end without the sacrifice of downlow torque found in larger runner competitor options.
Specs:
| | |
| --- | --- |
| Intake Valve Diameter: | 2.200" |
| Exhaust Valve Diameter: | 1.600" |
| Valve Angle: | 12 Degree |
| Intake Runner Volume: | 250cc |
| Combustion Chamber Volume: | 58-66cc (specify upon order) |
| | |
HRD LS3 Port 277cc Cylinder Heads: These are a similar design to the smaller 250cc however the larger runners make these heads extremely versatile as these are a perfect option for Forced Induction, Nitrous or Large Cubic Inch N/A requiring an LS3 intake port. The 6 bolt design with extremely thick decks are resistant to lifting under max boost pressure larger ports have already been track proven powering to a 7.2 @ 190+mph on radials & capable of supporting well over 1,000hp in boosted applications.
Specs:
| | |
| --- | --- |
| Intake Valve Diameter: | 2.200" |
| Exhaust Valve Diameter: | 1.600" |
| Valve Angle: | 12 Degree |
| Intake Runner Volume: | 277cc |
| Combustion Chamber Volume: | 58-66cc (specify upon order) |
| | |
The unique 12 degree valve angle & ls7 valve diameter combination offers flow gains which are incomparable to the traditional 15 degree LS3 style heads. Another awesome feature of these heads is that they also have an integrated rocker stand built into the cylinder head. This eliminates the need for custom or aftermarket stands & enables the use of an OEM style LS7 rocker arm (see below) or Shaft Mount Rockers.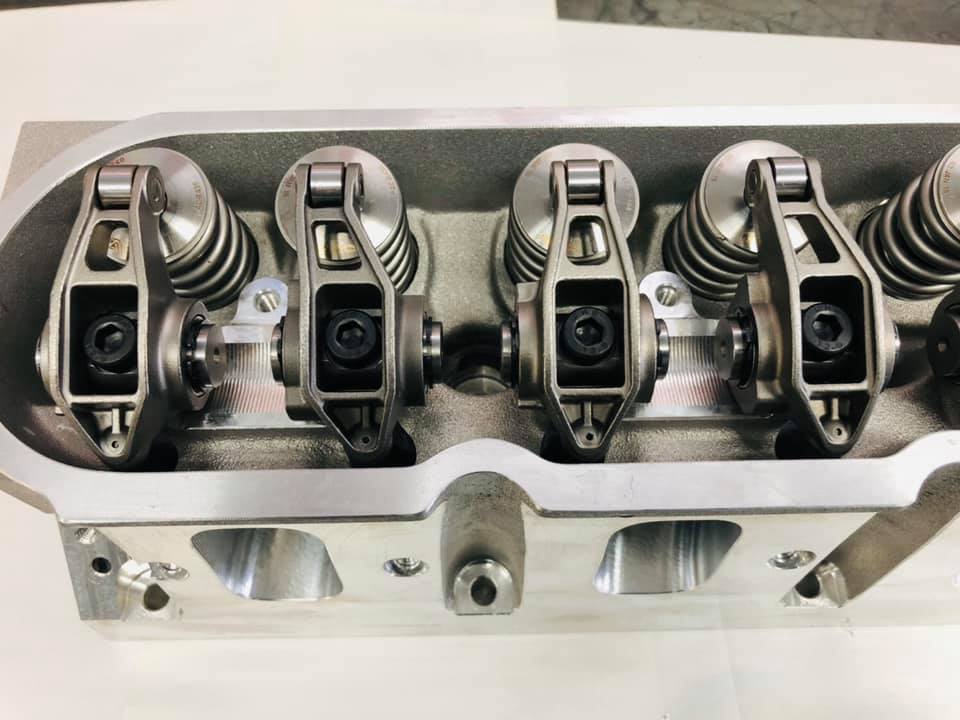 The Result: Higgins has produced one of the highest performing aftermarket cylinder heads designed to leave the competition behind made right here in Australia. With proven results both on the engine dyno & at the race track these heads are an investment worth making when building a serious performance engine combination. Made from high grade aluminium, featuring CHE valve guides, stainless steel intake & exhaust valves as standard with optional upgrades & fully cnc ported specifically for performance the Higgins 6 Bolts is a great choice for all high performance applications.
Want To Check Out The Range? Click Here.