We recently released our latest range of cylinder heads for the LSX engines.
This range covers everything from OEM replacement, Performance & Race applications with options to upgrade to your desired specs.
One of our most exciting additions to the range is the LSX 6 Bolt LS3 280cc Cylinder Heads.
Now we are well aware that these aren't the biggest and baddest heads on the market!
However, they are one of the most versatile options available. Here's why!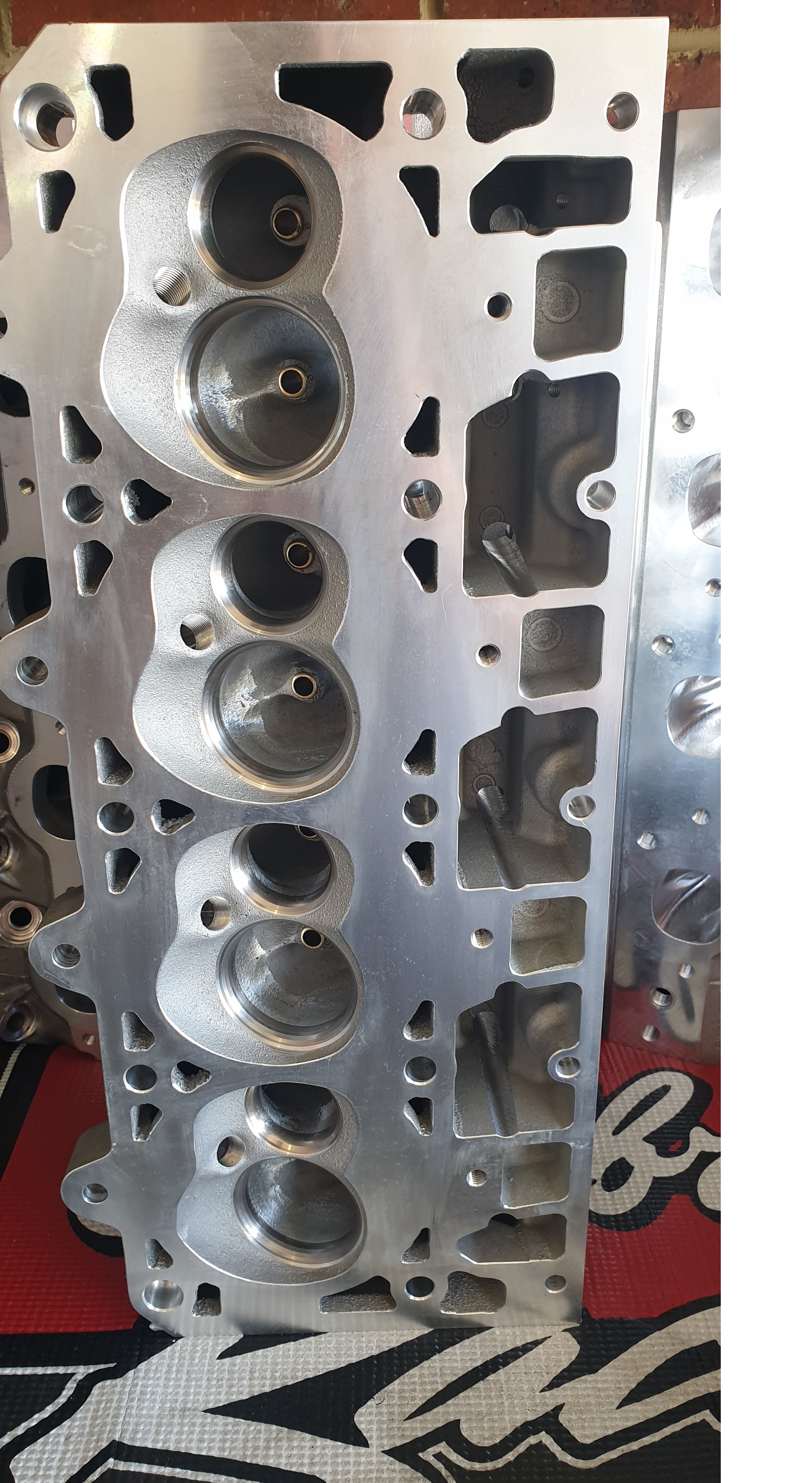 The LSX 6 Bolt LS3 280cc Heads are designed to suit all LS combinations with a 4.00" or larger bore!
Available in "As Cast" OR "CNC Ported".
The Difference?
"As Cast" offers an awesome bolt on cylinder head upgrade. Cast with larger port volumes than OEM heads they are designed to flow huge numbers out of the box. They are supplied with the deck face machined & valve seats cut & have also been assembled including high quality dual valve springs & valves.
Simply bolt them on & make some horsepower!
"CNC Ported" we take what is already a great high performance aftermarket head & make it better. By having the team at Higgins Race Heads here in Victoria CNC Port these castings we are able to offer a fully CNC'd high flowing cylinder head ready for all street & race applications.
CNC Porting includes the intake runners & exhaust ports to further increase port volumes, combustion chambers & valve seats.
By CNC porting you are guaranteed identical perfect ports for even further improved flow.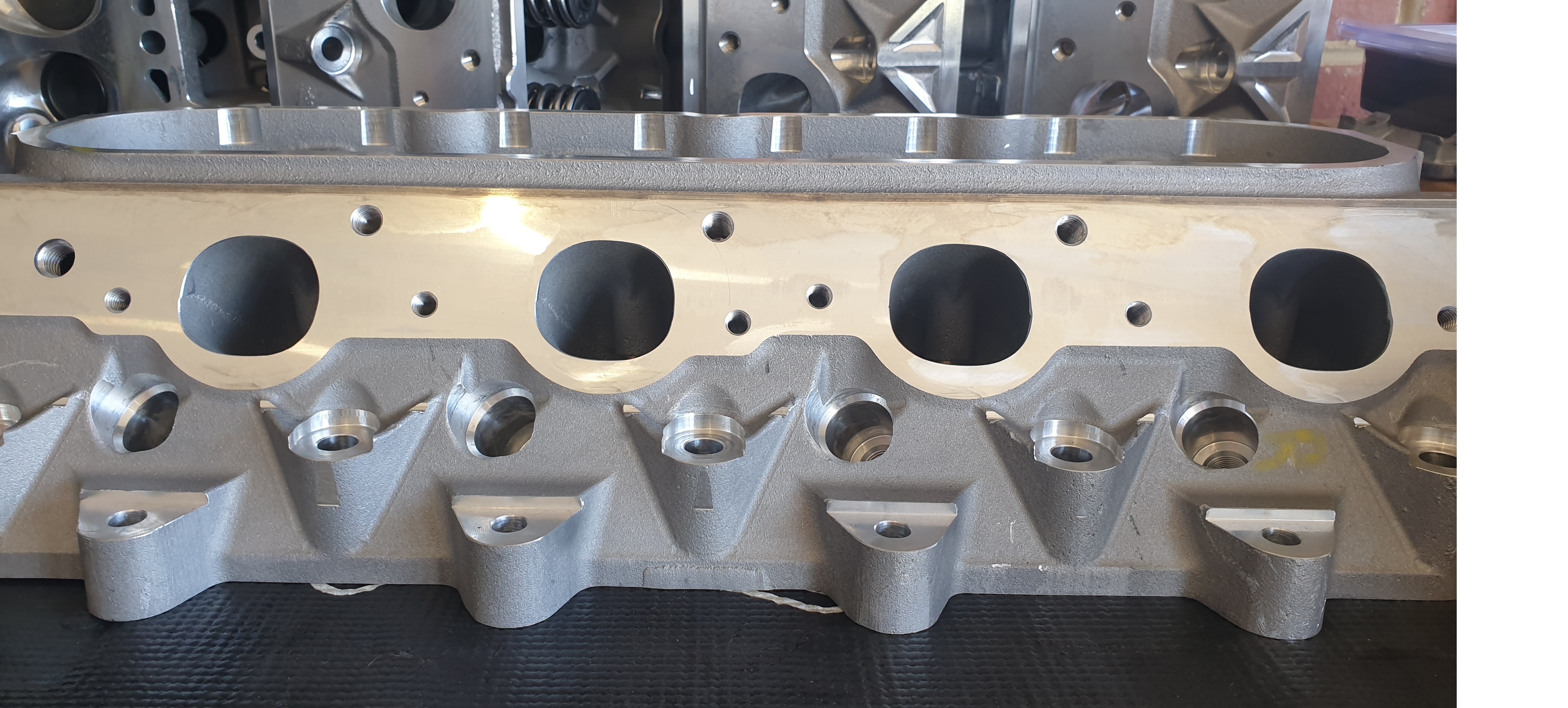 Some of the key features of these cylinder heads:
High Flowing:
As a standard the LSX 6 Bolt LS3 280cc Heads feature a 280cc Intake Runner "As Cast".
Combined with a massive 102cc exhaust port. (compared to the LS3 257cc Intake/87cc Exhaust this is a huge upgrade). They also feature a 15 Degree valve angle which suits majority of engine builds.
This combination makes these heads flow an awesome 371cfm @ .700" lift.
Versatility:
A huge benefit for the high performance engine combinations not looking to spend thousands on aftermarket rockers is that the LSX 6 Bolt LS3 280cc Heads accept the OEM LS3 rocker gear. Obviously, there are great benefits by upgrading to aftermarket rockers which they also accept HOWEVER, it has been proven that awesome power can be made using factory style rockers when set up correctly. We do however strongly suggest upgrading the trunnion bearings on OEM rockers to eliminate those nasty needle roller bearings.
(For those building a motor from scratch, we offer the OEM rockers with upgraded trunnions pre fitted ready to install.) These heads accept the OEM bolting pattern, exhaust location & OEM Intakes or Aftermarket LS3 Style manifolds. These heads will fit on all LS blocks with a 4.00" inch or larger bore.
The thicker decks make these heads the perfect upgrade for both forced induction applications and naturally aspirated applications.
Quality:
The LSX 6 Bolt LS3 280cc Heads are 100% made & cast in the USA.
This means the quality control process can be completely monitored in one location and is second to none.
As we ourselves are not a manufacturer it is our job to research and test all of the potential product ranges prior to offering it to our customer base. This includes purchasing, using & comparing the products & all related data to ensure we are offering the best possible product to suit your application.
The heads are made from a high grade aerospace quality cast alloy using the latest CAD (computer assisted design) design & CNC technology to ensure perfect identical castings each and every time. Testing is done on the latest WFB-2800 Wet Flow Bench.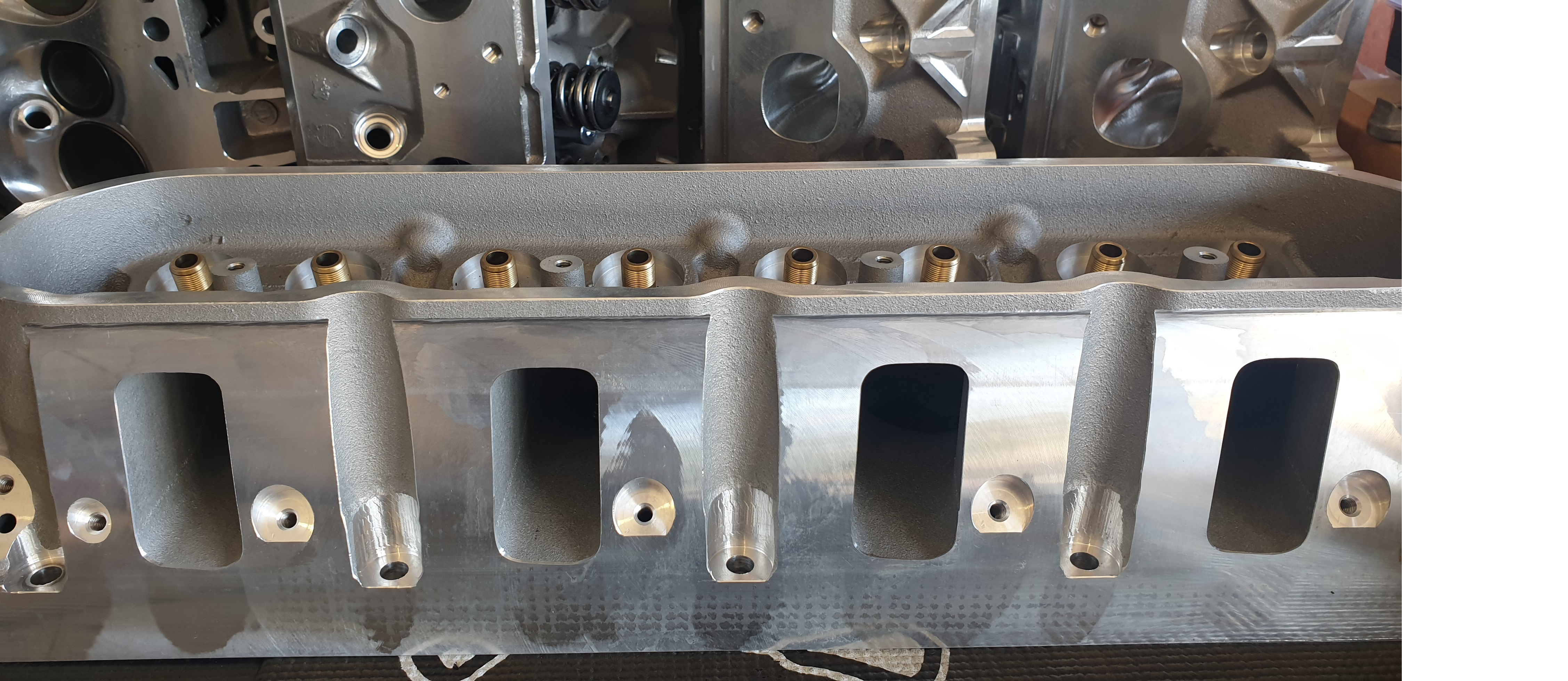 Results:
These heads have been tested on a wide range of engine applications from one of our own street spec pump fuel 454ci stroker engines which produced 640+hp featuring the "as cast" version to a max effort 440ci stroker engine which produced 770hp with race fuel with the CNC upgrade.
Flow Data: Lift x Intake x Exhaust
.200" - 163/126
.300" - 233/171
.400" - 283/204
.500" - 321/235
.600" - 343/244
.700" - 371/249
*Testing completed on the "As Cast" 280cc Cylinder Heads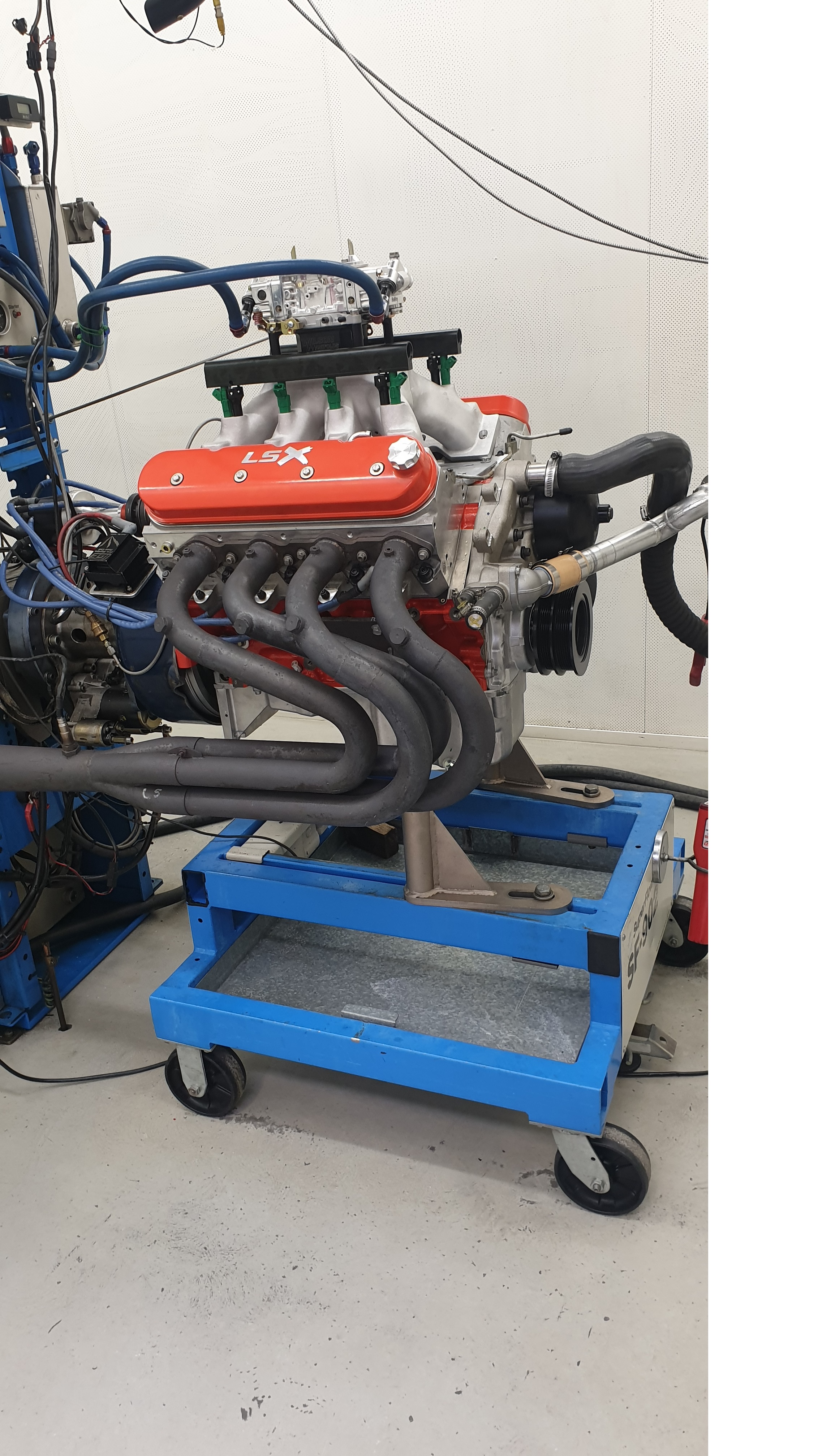 The Outcome: These are the perfect value for money high performance cylinder head ready to bolt on & make horsepower. A diverse cylinder head designed for all 4.00" Inch and larger LS engine builds to handle all applications.
They will also be available soon in a race spec option which features narrower valve angles for massive port volume gains.
Want to see the LSX Assembled Cylinder Heads Range? Click Here.
Want to have a chat about a new set of heads? Hit the Contact Us tab