In case you haven't heard.... We've got some exciting news!
With another year drawing to close the Annual Harrop Dealer Conference has also come.
The Dealer conference is an exclusive annual event where the team @ Harrop introduces their latest additions to their incredible product line up, data & results from their never ending product testing & also give insight into the changing trends in the global market.
Some of the latest additions to the range include the newly released Harrop 2650 Supercharger to sui the ZL1 LT4 Camaro which has shown some serious gains over the OEM LT4 Supercharger without internal engine modifications
and showing promising results with further mods!
Another exciting release is an awesome addition to the recently released Harrop H2650-i LSA Style 2650 Supercharger is the hew Harrop LSA Lid. This is designed to replace the OEM LSA lid with improved design to offer a more efficient cooling system to the massive 2.65l supercharger! See below.
Along with the updates & additions the annual dealer conference also announces the Harrop Dealer Of The Year awards which is something we strive towards and take extremely seriously. We are proud to announce that we are once again the Back To Back Harrop VIC Dealer Of The Year.
Our partnership with Harrop Engineering has really helped further refine & develop our Supercharged line of engine packages. Our constant research & development of this range has been proven to produce serious results with some impressive gains. By pairing the Harrop Superchargers to our custom built boosted engines we have developed a line of engines that offer huge horsepower with the capability to be daily driven OR unlike some these can be driven to the race track, dominate & drive home.... No Trailer Required!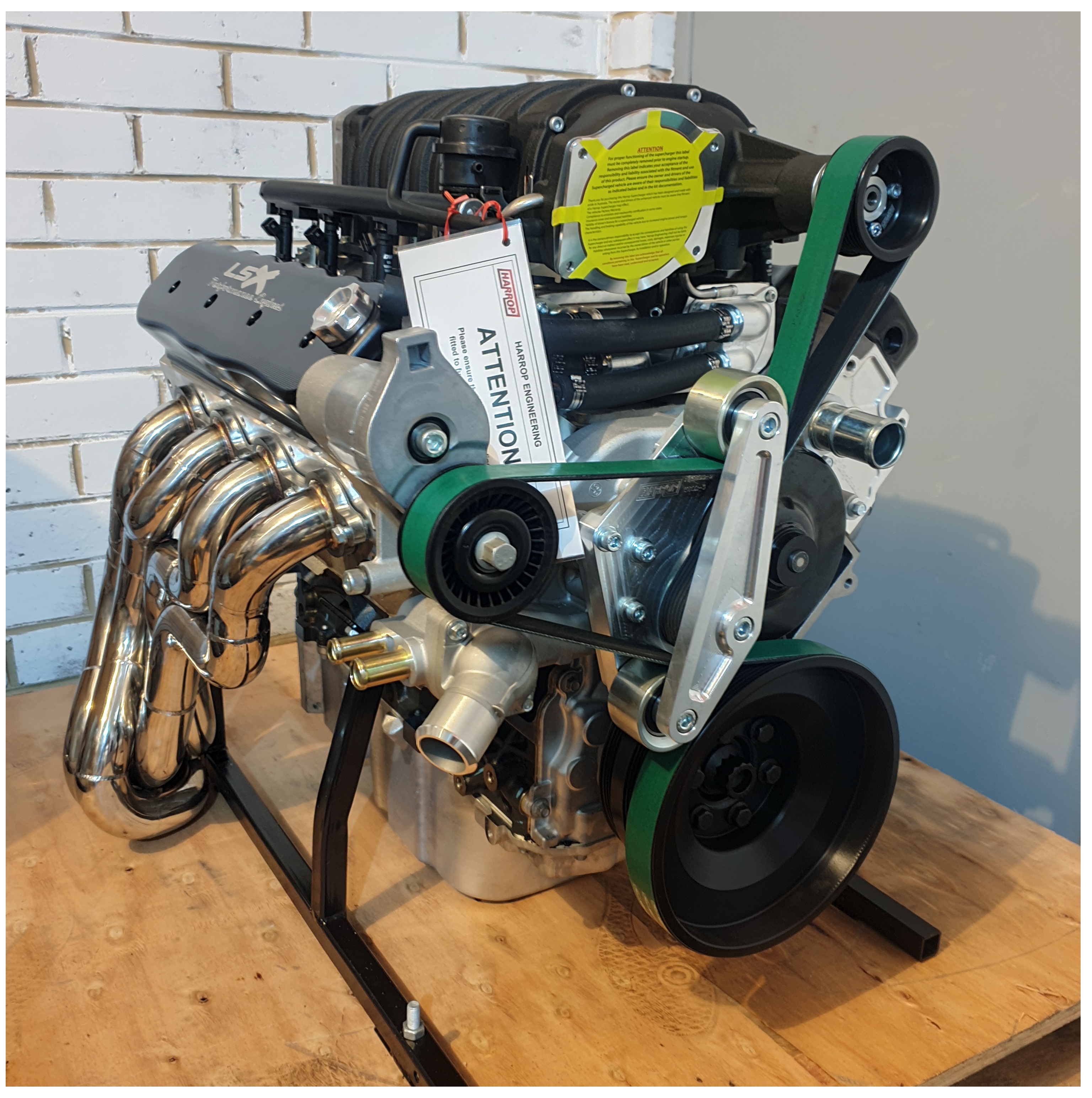 We are excited to see what 2022 brings with the release of 2 more additions to our boosted range & some serious cars including our own hitting the race track!
To check out our Supercharged Engine Range: Click Here.