2020 marks the year of celebration of 65 years in the automotive & industrial sector for Harrop Engineering.
Let's take a look at the rich history of Australia's most innovative designer & precision manufacturer of Automotive OEM products as well as diverse aftermarket & performance customers, Globally.
Humble Beginnings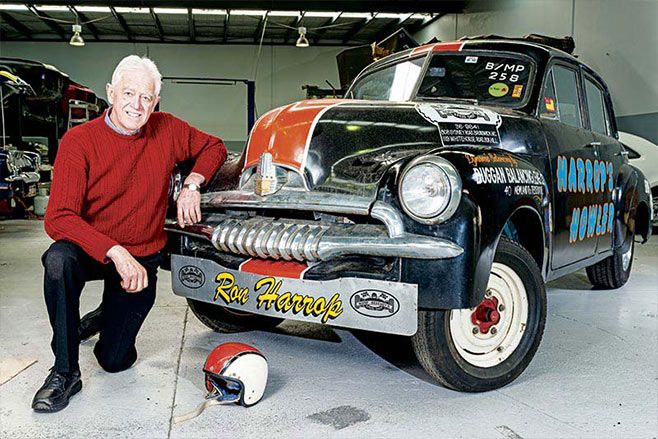 Image: Legendary Ron Harrop with the "Harrop Howler"
It all began back in 1955 by Len Harrop, Founder of Harrop Engineering opened up his business in Melbourne's inner suburb of Brunswick.
Harrop started out in specialist general engineering for the textile and general logistics industries.
As the business grew, Len & his wife Elsa recruited their son Ron after he completed his apprenticeship as a boilermaker.
Ron had a strong interest in vehicle modifications & motorsports.
So the combination of Len's technical knowledge and Ron's motorsport passion, Harrop engineering evolved into the world of automotive performance parts.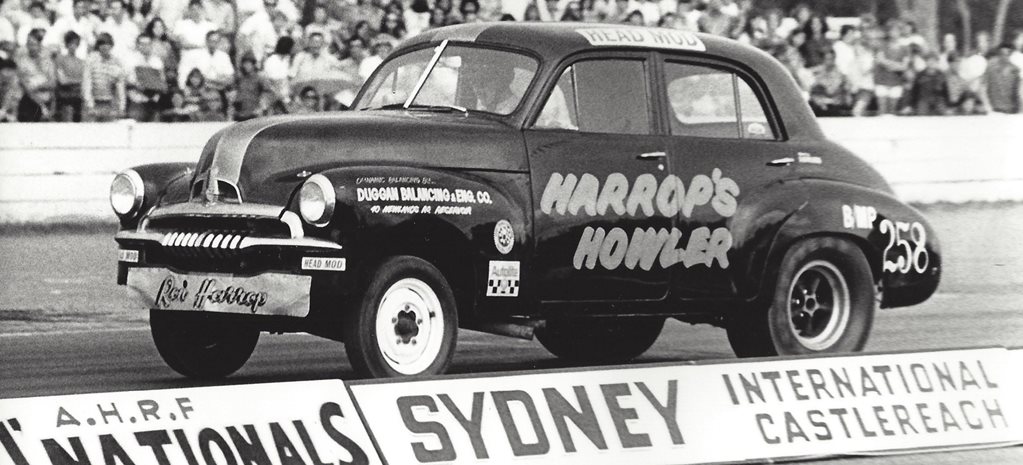 Image: Harrop Howler
The production of Harrop performance parts proven to gain momentum through Ron's car racing, With the iconic Harrop Howler through to touring cars (HDT) and then engineering HRT Commodores.
Ron had enormous on-track success as well as a rich history of decisive roles in the precision & design of performance products to meet the demands of racing teams over the past 30 years.
New Era of Harrop Engineering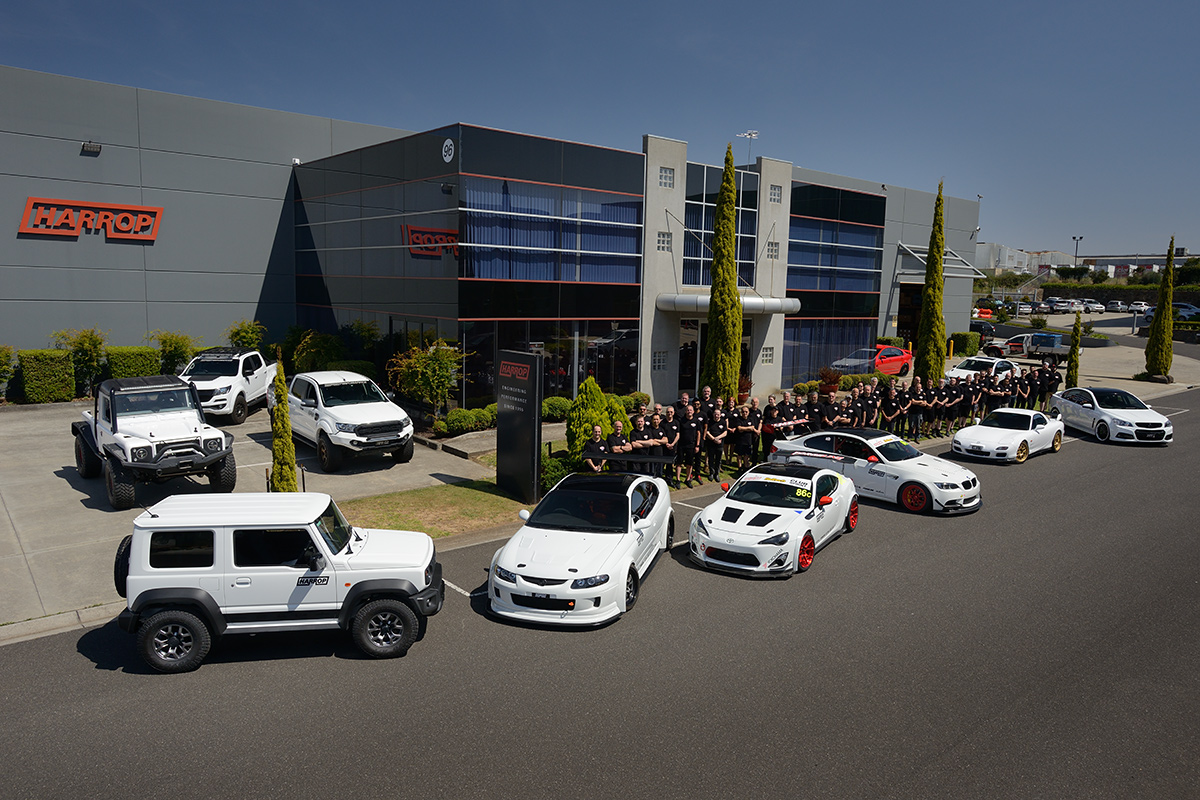 Image: Team Harrop at Harrop Headquarters in Preston VIC
In 2008, Harrop Engineering was acquired by ADRAD group who are a family owned conglomerate of companies from Adelaide, South Australia.
Today, The business offers several products - Its core product groups being:
Superchargers
Induction
Braking
Driveline
Cooling
These core products are offered over several different market segments, Alongside their industrial manufacturing capabilities.
Harrop Engineering recognises its ability to remain agile & capitalise on new product opportunities both locally & internationally, Whilst remaining a leader in the automotive aftermarket industry.
As a result, Harrop Engineering USA was recently founded in Dayton, Ohio.
This division is established to support Harrop's growth in the US market.
Harrop Engineering have proudly become certified by SAI Global to the internationally recognised AS9100D standard, Gaining accreditation to precision manufacture components for Aerospace & Defence applications.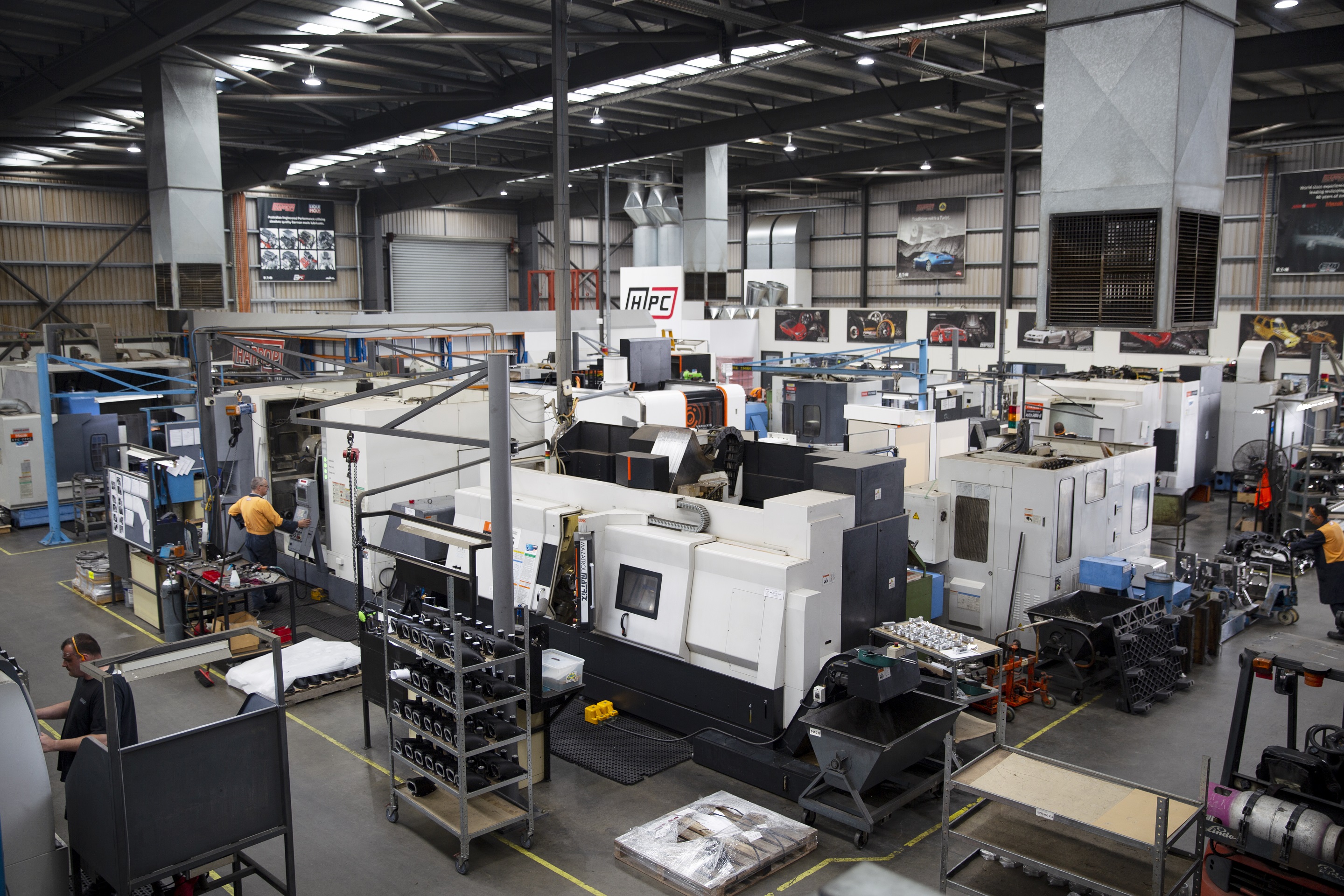 Image: Harrop Manufacturing facility at Harrop HQ in Preston VIC
Harrop looks forward to celebrating the skill and expertise of its team, in addition to recognising the passion and energy of its customers who have been a key part of their story.
Here's to the team at Harrop, Thank you for your 65 years of dedication in supplying the very best products.
We look forward to the future in performance.